World

Missing Soviet soldier found (karma: 2) en>fr fr>en
By naturalizedtexan
Comments: 7152, member since Tue Mar 27, 2007

On Tue Mar 05, 2013 06:00 PM


Former Soviet soldier, missing for 33 years, found alive in Afghanistan

Like almost all young Soviet men, Bakhretdin Khakimov was conscripted into the Red Army. Even though he barely spoke Russian, the then 18-year-old ethnic Uzbek was assigned to a Motor Rifle regiment and sent to Afghanistan in 1980.

In September of that year he was severely wounded during a fight with Afghan mujahedin. When his company withdrew, he was left behind and reported as "Missing."

Khakimov was presumed dead for more than 30 years, but last month he was discovered alive and well by a committee of Afghan veterans. He had been taken in by a traditional Afghan healer, who treated his wounds with herbal remedies and nursed him back to health. Khakimov elected to stay with the healer, who taught him his trade. He married a local woman, adopted the Afghan name of Sheikh Abdullah, and now the former Soviet rifleman now heals others in the western province of Herat.

For 20 years the Afghan Veterans Committee has been searching for soldiers who went missing during the Soviet invasion. Mostly they find remains, but occasionally they find a former soldier who stayed behind and adapted to life in Afghanistan. Of some 29 such soldiers, 22 have returned to Russia.

www.independent.co.uk . . . www.gadailynews.com . . . www.huffingtonpost.com . . .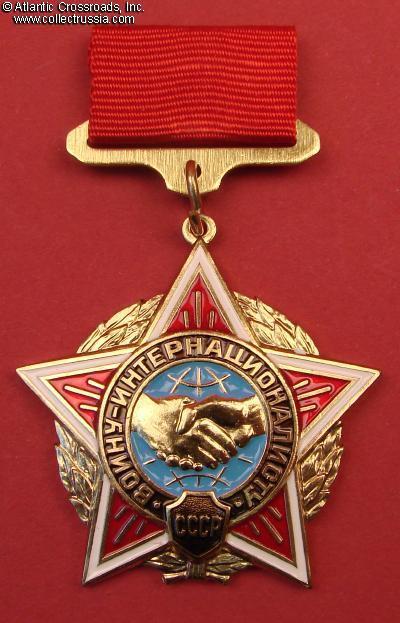 1 Replies to Missing Soviet soldier found
re: Missing Soviet soldier found (karma: 1) en>fr fr>en
By recondobilly1
Comments: 2592, member since Mon Nov 19, 2007

On Tue Mar 05, 2013 09:05 PM


He got sucked into a fucked up situation resultant his being spat
out into any muzz Bedouin's Utopia. 3 wives and a goat. Tha
Fuck man, he's shitting in tall poppies !